On May 5, 2023 at 8:00 am
Compelling and Credible Witness: The Church and Climate Change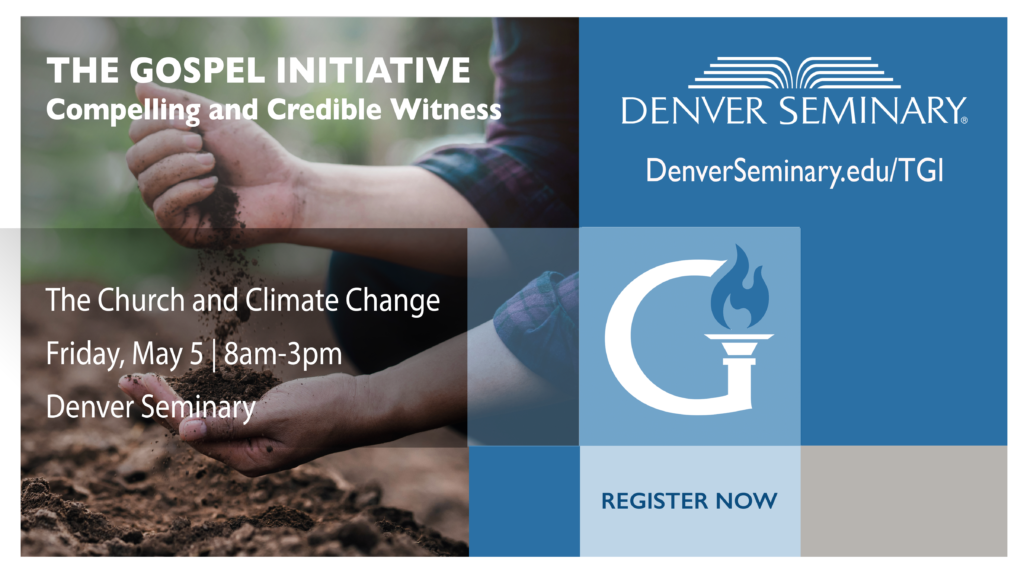 All of God's creation is said to be good and Christians are called to care for it. Opinions on how best to take care of it, however, can differ. In particular, the topic of climate change can evoke strong motivation for action in some and deep political suspicion in others. While tackling the causes and effects of climate change has grown in importance globally and many evangelical churches, denominations, and national associations are taking up the charge, some evangelicals in the United States still struggle with the issue. Although climate change, both the causes and solutions, can divide churches and communities, finding common ground on it can present new opportunities to advance Christian unity and ministry.
Join as we look at climate change and consider:
The science behind it and the reasons why some struggle to accept it.
The range of faithful options for Christian action, including political actions.
How acting on climate change has the potential to protect the most vulnerable.
How the issue intersects with race, health, poverty, and other factors.
Ways we may support others to hear the good news of the gospel through our words and deeds regarding climate change.
In-person program 
May 5, 2023

8:00am-3:00pm Mountain Time

Denver Seminary (6399 South Santa Fe Drive, Littleton, CO 80120)

Costs

$35 – Pastors, local ministry leaders

$20 – Denver Seminary alumni

Free – Currently enrolled Denver Seminary students, faculty, and Trustees 
 Virtual program 
May 5, 2023

8:30am-1:45pm Mountain Time

Costs

$10 – General admission

Free – Currently enrolled Denver Seminary students, faculty, and Trustees

For more information, contact Jason Woodman, Director of Public Engagement for The Gospel Initiative
08:00 | In-person Registration
08:30 | Opening Remarks: President Dr. Young
08:50 | Keynote 1, Dr. Jessica Moerman
09:50 | Table Discussion
10:00 | Break
10:20 | Announcements
10:30 | Virtual Presentation: Climate Stewards
10:50 | Keynote 2, Dr. Rachel Lamb
11:50 | Lunch
12:30 | Video: Dr. Sandra Richter
12:40 | Panel Discussion with Dr. Lamb and Dr. Moerman, moderated by Dr. Young
01:45 | In-person TGI seminars
03:00 | End
Refreshments 
Parking
Free parking is available for conference guests in Lot B. No parking pass is required.
Map of Parking.
COVID protocols
Denver Seminary follows the COVID guidance of the Tri-County Health Department. Masks are not required but are welcomed and encouraged for guests who prefer to wear them. If protocols change prior to the event, we will update you.
Conference Speakers
Dr. Jessica Moerman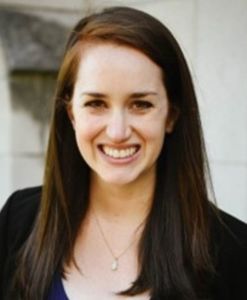 Dr. Jessica Moerman is a climate scientist, pastor, educator, and advocate. She serves as vice president of science and policy at the Evangelical Environmental Network and is co-founding pastor at Grace Capital City, which she planted in 2016 with her husband Chris in Washington, DC. Jessica is a board member of the National Association of Evangelicals and a research associate at the Smithsonian National Museum of Natural History.
She has testified before Congress and has appeared on major media outlets, including the NBC TODAY Show, Good Morning America, and the Christian Broadcasting Network. 
Jessica was a policy fellow at the U.S. Department of Energy and researcher at Johns Hopkins University. She received her PhD in earth and atmospheric sciences from the Georgia Institute of Technology, where she researched how climate has changed throughout Earth's history.
Dr. Rachel Lamb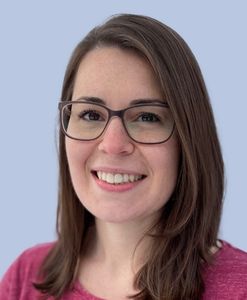 Dr. Rachel Lamb leads the Maryland Department of the Environment's efforts to advance nature-based climate solutions and supports forest carbon science and research applications as an adjunct assistant professor at the University of Maryland College Park (UMD). She encourages Christians to live out their faith-informed commitments to creation care and climate action through her work on the boards of A Rocha USA and Tearfund USA. Rachel is a founder of and senior advisor for the Young Evangelicals for Climate Action.
Rachel has long supported the integration of faith and learning as a member of the faculty of Au Sable Institute, regularly teaching summer courses in environmental science and policy, and is an adjunct assistant professor at UMD. In 2015, Rachel was named a White House Champion of Change for her efforts in protecting our environment and communities from the effects of climate change.
Rachel holds a PhD in geographical sciences and master's degrees in public policy and sustainable development & conservation biology from UMD. She earned a bachelor's degree in environmental studies and international relations from Wheaton College.
Climate Stewards
Our program includes an interview with Climate Stewards Director Caroline Pomeroy.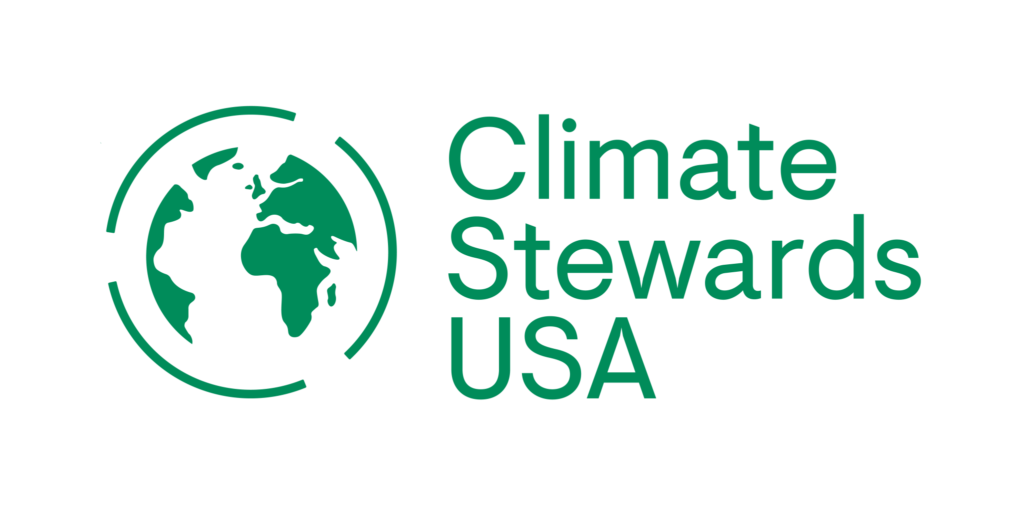 Contact:
Jason Woodman, Director of Public Engagement for The Gospel Initiative, is available before, during, and after the event to answer questions.