On June 7, 2023 at 6:30 pm
Evangelicals and Creation Care
In a culture that is deeply concerned about environmental issues, what role should evangelicals have when it comes to creation care? Why should we care for creation, and why should we talk about creation care? How can we use Scripture to address creation care? And how can we thoughtfully consider and address Bible passages that suggest the earth will burn up and be destroyed? Join us as Dr. Douglas Moo, the author of Creation Care: A Biblical Theology of the Natural World (with Jonathan Moo: Zondervan, 2018) and professor of Biblical Studies at Wheaton College, explores this challenging topic.
Event Details
Date: Wednesday, June 7 
Time: 6:30pm – 8pm
Location: Denver Seminary Campus
Event Speaker
Dr. Douglas J. Moo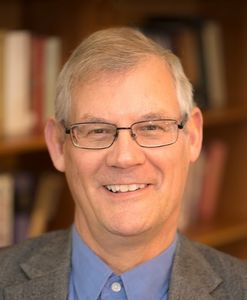 Douglas J. Moo is Kenneth T. Wessner Professor of Biblical Studies at Wheaton College. He has taught at Wheaton since 2000 after teaching for 23 years at Trinity Evangelical Divinity School, where he also served as chair of the New Testament Department, editor of Trinity Journal, and director of the PhD program in Biblical and Theological Studies.
Doug is also the Chair of the Committee on Bible Translation, the independent body of scholars which has oversight of the New International Version. He has been on the committee since 1996 and chair since 2005. He has lectured widely on translation issues and has written several articles on translation, including "We Still Don't Get It: Evangelicals and Bible Translation Fifty Years After James Barr."
He has written or co-written fifteen books and lives in West Chicago, with his wife, Jenny. Together, they enjoy traveling and nature photography. They have five grown children and thirteen grandchildren.
Contact:
Jason Woodman, Director of Public Engagement for The Gospel Initiative, is available before, during, and after the event to answer questions.