On November 9, 2023 at 11:00 am
In Perspective: Fostering a Mentoring Culture amid an Epidemic of Loneliness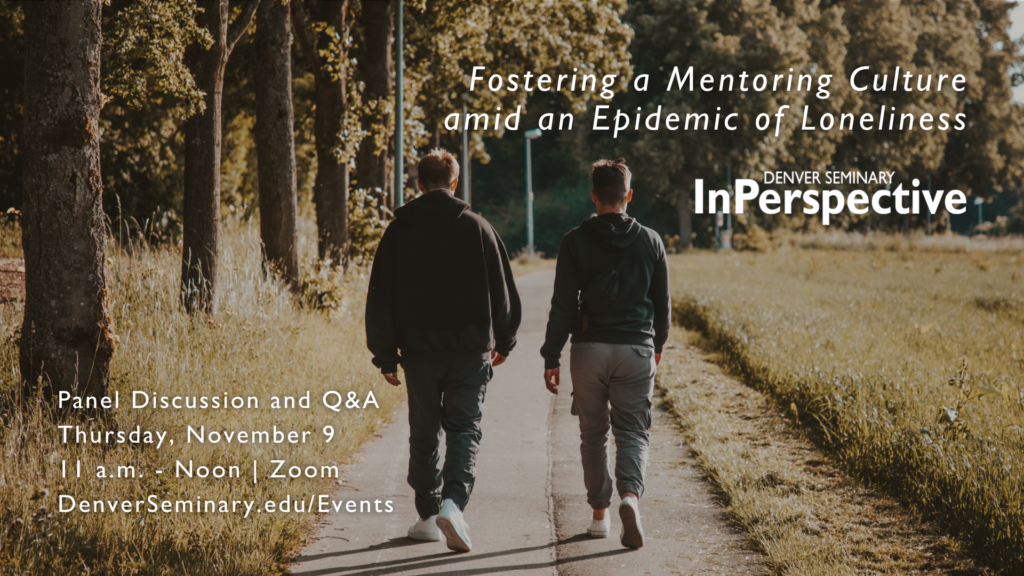 Have you ever wondered how mentorship profoundly impacts lives? Does this relational interplay have the potential to multiply generationally? Why should someone consider mentorship over coaching or discipleship?
Creating and sustaining deep and meaningful relationships has become increasingly difficult in our society. Research reveals over half of adults in the United States are lonely; this percentage is even higher among the younger generations. Mentorship has the potential to address life's complexities, support one's well-being, and clarify an individual's vision and identity. We need these relationships in every life sphere—work, parenting, church, and education. Join us as we explore the science and psychology behind mentorship and learn practical steps to becoming a mentor and being mentored.
Event Details
Date: Thursday, November 9, 2023
Time: 11:00 am – Noon (MST)
Location: Zoom
About the Panelists
Dr. Krystal Clemons, Assistant Professor of Counseling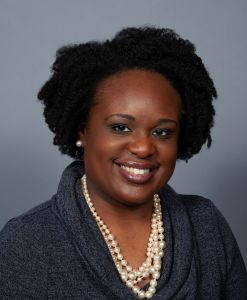 Dr. Krystal L. Clemons has served in school counseling and counselor education for nearly 15 years. Dr. Clemons received her MSEd in School Counseling and PhD in Counselor Education from Old Dominion University, and her BA in Psychology from the University of Virginia. In 2021, the American School Counselor Association recognized her during Black History Month as one of the Black school counseling professionals who has made significant contributions to the field. Dr. Clemons is a Nationally Certified Counselor, a Nationally Certified School Counselor, and an Approved Clinical Supervisor.
She has attained specializations from the American School Counselor Association in the areas of school counseling data, anxiety and stress management, mental health, and diversity, equity, and inclusion. Her research interests include the black church, black student achievement in K-12 schools, anti-racism in school counseling and counselor education, and school counseling-community collaborations. A prolific speaker and presenter, Dr. Clemons has given over 50 peer reviewed and invited presentations on the state, national, and international levels.
Dr. Teri Elliott-Hart, Assistant Professor of Training and Mentoring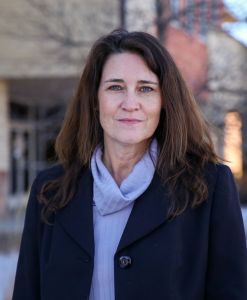 Dr. Teri Elliott-Hart is an assistant professor of Training and Mentoring at Denver Seminary. She holds a PhD in Practical Theology from Boston College, a MEd in Teaching and Curriculum from Harvard University, and a BA in Education Studies from Brown University.
Dr. Elliott-Hart has served as the director of Leadership and Mentored Ministry Initiatives at Gordon Conwell Theological Seminary and has taught at several institutions including Boston Trinity Academy, Gordon Conwell, Harvard Divinity School, Boston College School of Theology and Ministry, and Azusa Pacific University School of Education and Behavioral Studies. In addition, she has served as the director of the Trinity Institute for Leadership and Social Justice, the department chair of Biblical Studies, and the remote learning coordinator at Boston Trinity Academy.
Dr. Elliott-Hart loves being a student and being a teacher; she considers a posture of life-long learning to be essential for whole life discipleship. Her research interests include educating for racial righteousness, consumer culture and the contemporary church, and youth leadership development in multi-cultural contexts.
Rob Loane, CEO of VantagePoint3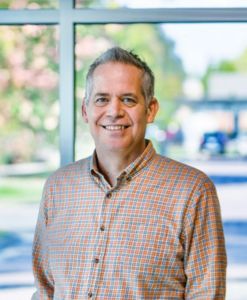 Rob Loane serves as president of VantagePoint3 (vantagepoint3.org), a ministry that helps adults discover more deeply who God is, who they are, and what God desires to do through them. VP3 partners with leaders in churches, the marketplace, seminaries, and neighborhoods, who are looking for a proven, integrated process, like VP3's The Journey, to help deepen and develop adults in Jesus' name.
Mr. Loane is coauthor of Deep Mentoring: Guiding Others on Their Leadership Journey (InterVarsity, 2012), Growing Up: A Lifelong Journey (VP3, 2017), and A Mentoring Guide: Christ. Conversation. Companionship (VP3, 2019). Rob also serves as a faculty affiliate with Kairos University (kairos.edu). He is a graduate of Albright College (Reading, PA) and Biola University (La Mirada, CA).
At the core of his life and work, he loves helping people find ways to have better conversations about the things that matter most in their lives.
About the Moderator
Dr. Randy MacFarland, Professor Emeritus of Pastoral Care and Leadership
Dr. Randy MacFarland joined the faculty and administration of Denver Seminary in 1997. From 1997-2001 he served as vice president of Training and Mentoring and associate professor of Pastoral Ministry and Evangelism. He was named academic dean in 2001 and continued in that role until his retirement in 2018.
Dr. MacFarland was responsible for designing and implementing the Training and Mentoring program at Denver Seminary. He has written about mentoring and has led seminars and consulted nationally and internationally in mentoring.
From 1987-1997, Dr. MacFarland served with the Seminary of the East. In addition to serving as professor of pastoral theology, he directed the mentoring program and would serve as dean of the New England center during his tenure.