10 Choices Successful Couples Make: The Secret to Love that Lasts a Lifetime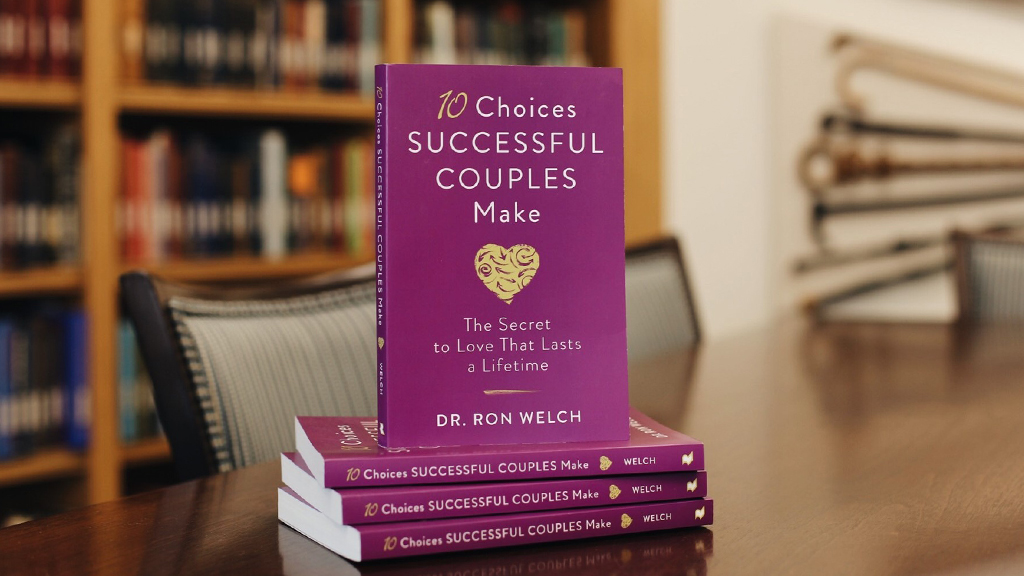 10 Choices Successful Couples Make: The Secret to Love that Lasts a Lifetime
Denver Seminary professor's book guides couples through relationship turmoil
Littleton, Colo: Is every marriage doomed to experience one conflict after another? Certainly not, says Dr. Ron Welch, author of 10 Choices Successful Couples Make: The Secret to Love That Lasts a Lifetime, and Denver Seminary professor of counseling.
In this practical and encouraging book, Welch outlines the 10 specific choices couples can make to minimize conflict and increase joy in their marriage.
"There are two models of marriage in America," said Welch. "One focuses on what I want. The other focuses on what my partner wants. Marriage is more powerful when you focus on your partner and your partner's needs before your own. This book helps couples do that and much more."
In 10 Choices Successful Couples Make, readers are guided through ways they can:
communicate accurately and positively
choose forgiveness over not forgiving
understand their marriage type
make decisions more effectively
According to Welch, it's much more important for couples to talk about how they communicate than to discuss what their conflict is. His book helps drive this point home, while giving practical applications for marriage.
Welch is also the author of The Controlling Husband: What Every Woman Needs to Know. He speaks both locally and nationally on issues related to power and control in marriage, and was a guest on Fox and Friends. Welch has developed the Transformational Marriage™ approach, which helps couples through counseling, seminars, and publications. He and his wife, Jan, live in Colorado.
###
Denver Seminary is a non-denominational graduate school of theology located in Littleton, Colorado. The Seminary's mission is to prepare men and women to engage the needs of the world with the redemptive power of the gospel and the life-changing truth of Scripture. Denver Seminary offers both residential and fully online degree programs.
Contact:
Andrea Weyand, Senior Director of Communications
Phone: 303.762.6948
E-mail: andrea.weyand@denverseminary.edu
Date: Oct. 15, 2019