The Apostle Paul's Engagement with Ancient Philosophy Accessible for More Readers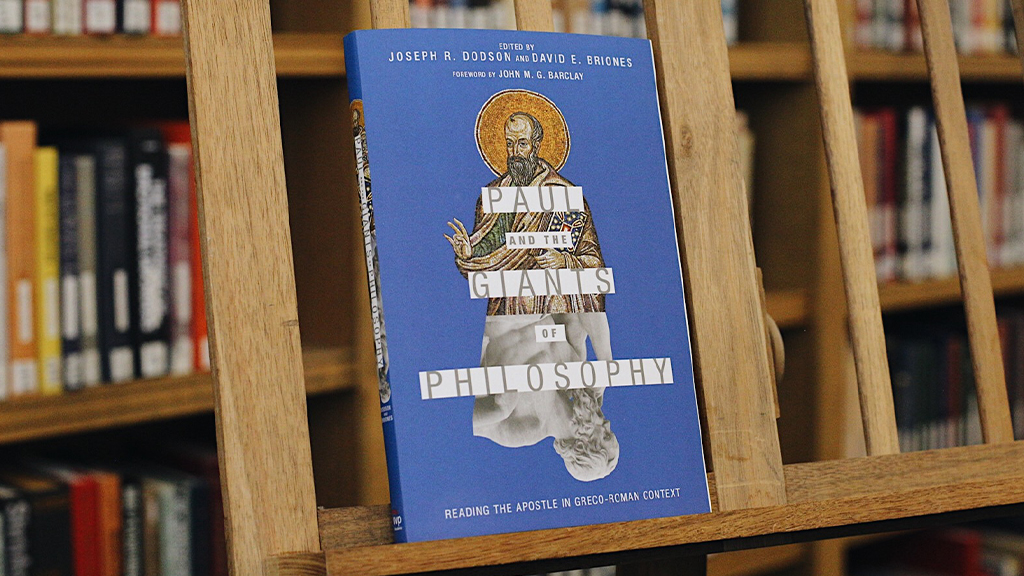 The Apostle Paul's Engagement with Ancient Philosophy Accessible for More Readers
Paul and the Giants of Philosophy: Reading the Apostle in Greco-Roman Context
Littleton, Colo: The topic of the potential intellectual influences of the apostle Paul have been largely left for scholars to interpret. Dr. Joseph Dodson, associate professor of New Testament at Denver Seminary and Dr. David E Briones, associate professor of New Testament at Westminster Theological Seminary, have co-edited and released Paul and the Giants of Philosophy: Reading the Apostle in Greco-Roman Context, a book that makes Paul's engagement with ancient philosophy accessible for more readers.
"Since most people do not have the time or energy to read scholarly works, I like to take what's cooking in the ivory tower and walk it down to those doing the work of ministry on the ground," said Dodson. "Because placing Paul in dialogue with an influential ancient philosopher has been growing in the academy lately, I asked some of these authors to take their work and boil it down for students, pastors and laypersons."
In this book, Dodson and Briones have gathered contributors with diverse views from various traditions who are united in the desire to make Paul's engagement with ancient philosophy accessible to many readers, and bring the conversations into the classroom and the church.
"Throughout this engaging book, the authors paint a colorful picture of ancient philosophical discussions and Paul's interactions with these debates," said Lynn Cohick, dean/provost, Denver Seminary. "The chapters offer down-to-earth explanations of key philosophers' moral thoughts and highlight the impact that Paul's gospel message had on ancient themes such as afterlife, friendship and suffering."
Paul and the Giants of Philosophy was published by InterVarsity Press and is available on Amazon.
###
Denver Seminary is a non-denominational graduate school of theology located in Littleton, Colorado. The Seminary's mission is to prepare men and women to engage the needs of the world with the redemptive power of the gospel and the life-changing truth of Scripture. Denver Seminary offers both residential and fully online degree programs.
For more information, contact Andrea Weyand, senior director of communications, Denver Seminary, andrea.weyand@denverseminary.edu or 303-762-6948.
Contact:
Andrea Weyand, Senior Director of Communications
Phone: 303.762.6948
E-mail: andrea.weyand@denverseminary.edu
Date: Oct. 21, 2019