Fall 2019 Engage Magazine Released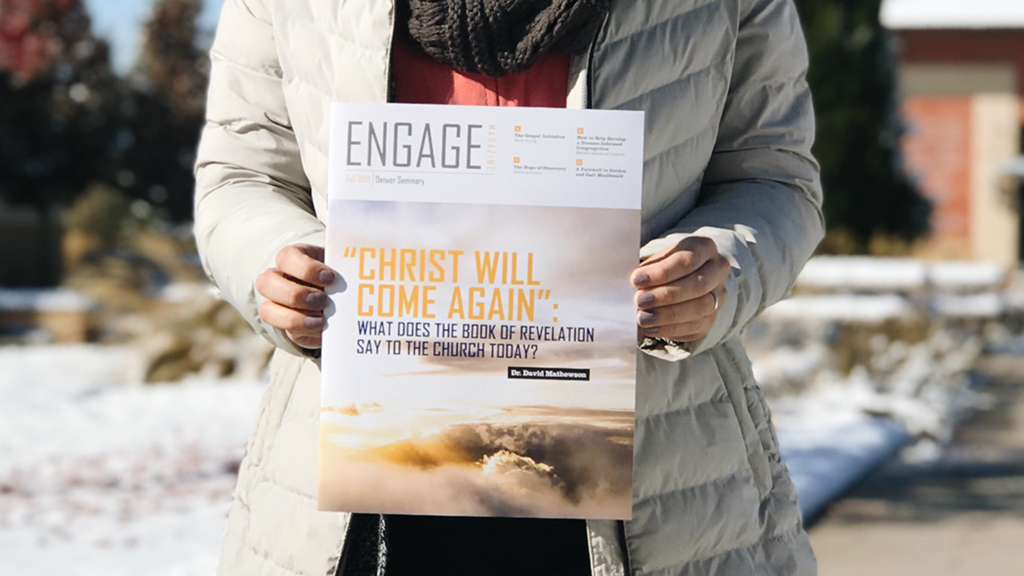 Denver Seminary's fall 2019 issue of Engage Magazine features "Christ Will Come Again: What Does the Book of Revelation Say to the Church Today?," by Dr. David Mathewson, associate professor of New Testament, and includes reflections on the promised return of Jesus Christ and the hope we have in Him.
In addition to faculty articles, you'll find contributions from current students, stories of alumni around the globe, and news and events from Denver Seminary.
Please note pages 17-19 have been omitted from the online version of Engage Magazine. Read the rest of this article at CT-Pastors.com.