Denver Seminary Launches PhD in Counselor Education and Supervision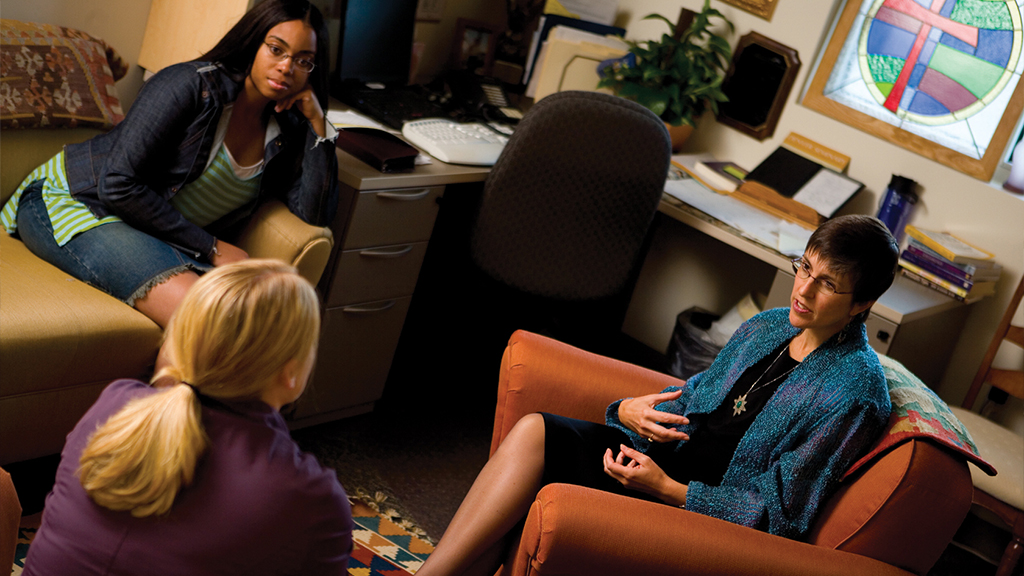 Littleton, Colo. -Denver Seminary has begun accepting applications for its Doctor of Philosophy in Counselor Education and Supervision for classes beginning in fall 2021. The 66-credit hour, four-year, online, doctoral degree program is designed to prepare students to serve as skilled counselors, educators, and leaders, grounded in the Christian faith.
"Our graduates will be recognized as leaders in counseling, counselor education, supervision, and research," said Dr. Ron Welch, administrative chair, Counseling Division. "Our program is unique in its integration of Christian biblical foundations across the entire curriculum of counseling theory and practice."
The PhD in Counselor Education and Supervision provides an integrative educational experience that will enable students to connect with professors and peers through interactive online environments and during an annual weeklong in-person residency. The program is accredited by the Association of Theological Schools and the Higher Learning Commission. CACREP approval will be sought in keeping with CACREP timelines.
According to Welch, the CES PhD program expands Denver Seminary's outreach from training outstanding front line counselors to 'training the trainers.'
"This in-depth and integrated experience will result in CES professionals who are informed, sophisticated practitioners," said Welch. "Graduates will be able to teach, supervise, lead, and counsel in ways that address the complex questions of integrating the faith they believe with the skills they perform."
Denver Seminary's PhD program graduates will not only be extraordinary supervisors and educators in the counseling field, but will be prepared to engage in issues of advocacy and leadership on local, national, and international levels, Welch noted.
Denver Seminary's PhD curriculum has intentionally integrated many aspects of theology, hermeneutics, spiritual formation, and biblical interpretation into every course, inviting students to connect and apply doctrine and theology to the study and work of counseling.
Learn more about the PhD in Counseling at denverseminary.edu/phd.
For more information, contact Andrea Weyand, senior director of communications, at 720.492.0240, or Andrea.Weyand@denverseminary.edu.
###
About Denver Seminary – Denver Seminary is a non-denominational graduate school of theology located in Littleton, Colo. The Seminary's mission is to prepare men and women to engage the needs of the world with the redemptive power of the gospel and the life-changing truth of Scripture. Denver Seminary offers both residential and fully online degree programs.
Contact:
Andrea Weyand, Senior Director of Communications
Phone: 303.762.6948
E-mail: andrea.weyand@denverseminary.edu
Date: September 23, 2020