Denver Seminary Welcomes Rev. John Moreland as Director of The Urban Initiative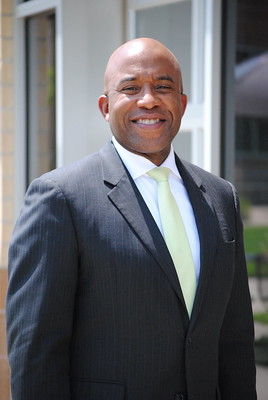 Littleton, Colo. – Denver Seminary welcomed Rev. John Moreland as director of the Urban Initiative on August 1. The Urban Initiative provides biblical and theological training for leaders in urban contexts.
"John Moreland brings a breadth and depth of relationships that sweep across metro Denver and beyond," said Dr. Don Payne, VP of Academic Affairs and academic dean. "He is well respected as a leader and pastor, and his vast experience in the Church, education, and the military will be an inspiration to all of us as the Urban Initiative flourishes under his leadership."
Currently, Moreland serves as the senior pastor of Denver Christian Bible Church and is a member of the Colorado Air National Guard. He has taught at Colorado Christian University and Gateway Seminary. Moreland holds a Bachelor of Science degree in Criminal Justice from Wayland Baptist University and a Master of Divinity from Golden Gate Baptist Theological. He is currently a candidate for a Doctor of Ministry degree in Preaching and Pastoral Leadership at Denver Seminary.
The Urban Initiative is focused on expanding the presence of Black students in Denver Seminary degree programs and enhancing the overall experience of Black students through support activities and services, as well as extending the educational resources of Denver Seminary to Denver's urban communities.
"Denver Seminary has a bold vision as an institution to continue to grow its presence of Black students and students of color in the academic programs, while enhancing their overall experience through activities, services, and resources," said Moreland. "I'm honored to be a part of this vision and excited to expand these opportunities."
Moreland was named the executive director, following the death of Dr. Felix Gilbert, the initiative's former director, in April.  
For more information about the Urban Initiative, contact Moreland at john.moreland@denverseminary.edu.
###
Denver Seminary is a non-denominational graduate school of theology located in Littleton, Colo. The Seminary's mission is to prepare men and women to engage the needs of the world with the redemptive power of the gospel and the life-changing truth of Scripture. Denver Seminary offers on-campus, fully online, and hybrid degree programs, and has an extension campus in Washington DC. Denver Seminary is located at 6399 S. Santa Fe Dr., Littleton, Colo. For more information, contact Andrea Weyand, senior director of communications, at 303.762.6948, or Andrea.Weyand@denverseminary.edu.