"The Hope of the Gospel: Theological Education and the Next Evangelicalism" Explores Education's Role in Grounding the Movement in the Gospel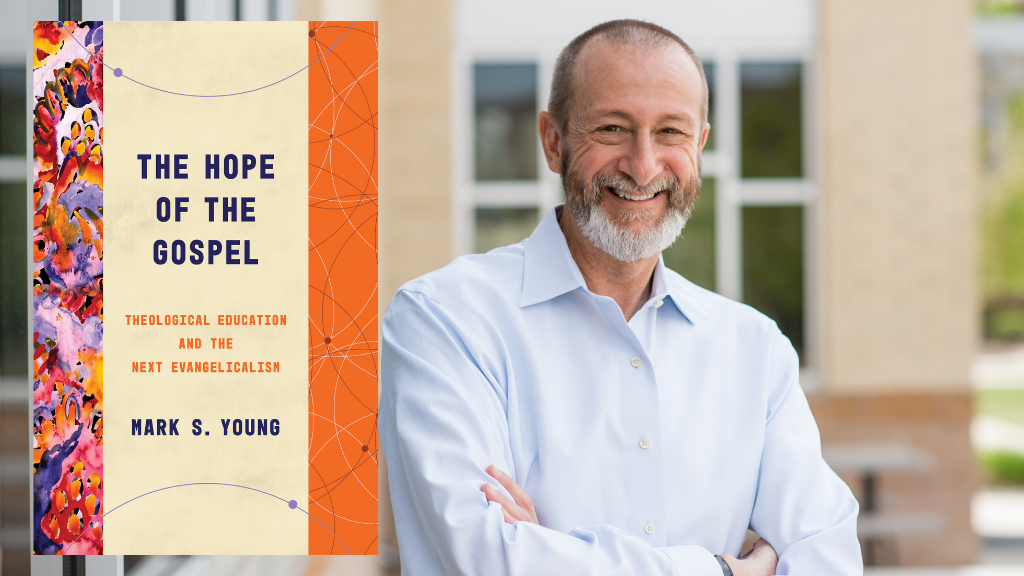 Littleton, Colo. – Evangelicalism in the United States is fracturing along social, political, and ethical fault lines, to the extent that the very meaning of "evangelicalism" is in dispute, argues Denver Seminary President Dr. Mark Young in his new book The Hope of the Gospel: Theological Education and the Next Evangelicalism, available Jan. 11 at Eerdmans, Amazon, and other book sellers.
The Hope of the Gospel takes readers through a brief history of evangelicalism and back to the present to make the case for how a revitalization of the evangelical movement can happen in seminaries through a renewed vision of theological education.
"The question before us as theological educators is whether evangelical theological education can be a driving force in helping spawn the next evangelicalism. It can do so only if theological education and the movement are grounded and framed by what really matters: the hope of the gospel," said Young.
With the rise of political, cultural, and religious tension over the past several years in the broader culture, the movement of evangelicalism has lost its theological character, moral compass, and social credibility, said Young.
"If the leaders of tomorrow are instilled with true gospel values, they will go on to form churches and missional organizations that offer a credible and compelling Christlike witness for the sake of the world," he said.
The Hope of the Gospel: Theological Education and the Next Evangelicalism is published by Wm. B. Eerdmans Publishing Co.
For more information, contact Andrea Weyand, senior director of communications, Denver Seminary, at andrea.weyand@denverseminary.edu or 720.492.0240.
###
About the Author: Mark Young the president of Denver Seminary. An educator, pastoral leader, and author with over 40 years of global ministry experience, he previously served as the founding academic dean of the Evangelical School of Theology in Wroclaw, Poland, professor of World Missions and Intercultural Studies at Dallas Theological Seminary, and in a variety of pastoral roles in the United States and abroad. Mark's life passion is to align all that he is and all that he does with the eternal purpose of God. He and his wife, Priscilla, live in Littleton, Colo., and have three adult children and six grandchildren.
About Denver Seminary – Denver Seminary is a non-denominational graduate school of theology located in Littleton, Colo., with an extension campus in Washington DC. The Seminary's mission is to prepare men and women to engage the needs of the world with the redemptive power of the gospel and the life-changing truth of Scripture. Denver Seminary offers both residential, fully online, and hybrid degree programs.
Contact:
Andrea Weyand, Senior Director of Communications
Phone: 720.492.0240
E-mail: andrea.weyand@denverseminary.edu