Faculty Publications Fall 2023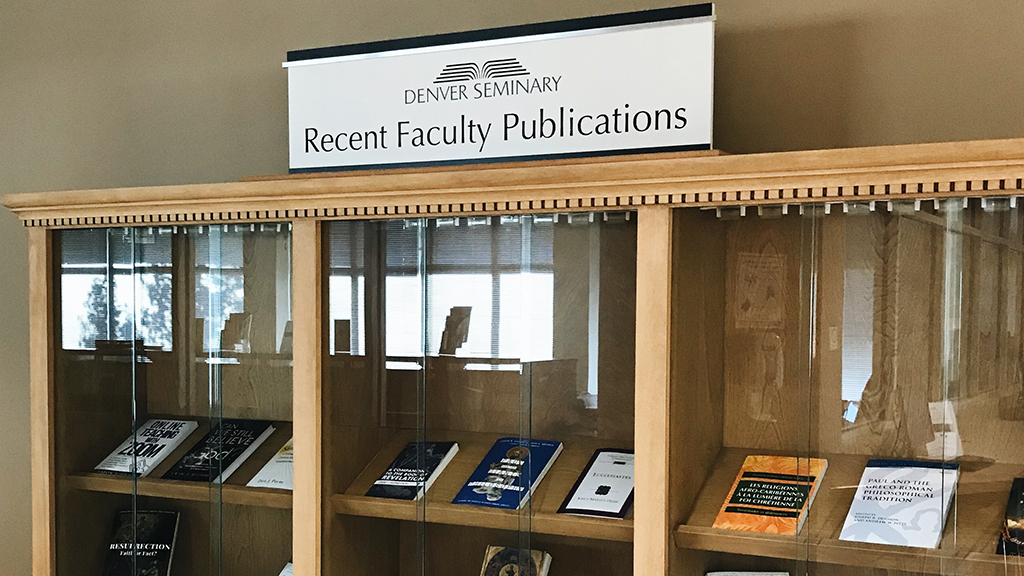 Below are recent publications from some of Denver Seminary's faculty members.
---
Dr. Craig Blomberg
Professor Emeritus of New Testament
Jesus the Purifier: John's Gospel and the Fourth Quest for the Historical Jesus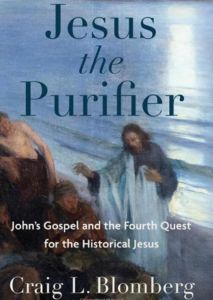 Dr. Craig Blomberg advances the idea that the Gospel of John is a viable and valuable source for studying the historical Jesus. Blomberg writes that the data from John should be integrated with that of the Synoptics, which will yield additional insights into Jesus' emphases and ministry. Blomberg also explores the practical and contemporary applications of Jesus the purifier.
---
Dr. Douglas Groothuis
Professor of Philosophy
World Religions in Seven Sentences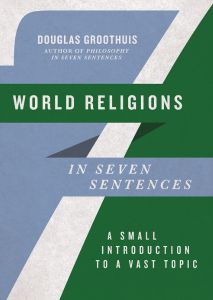 Understanding the beliefs and practices of other faiths is essential not just to the task of interreligious dialogue, but also to grasping one's own faith. In this brief volume in IVP Academic's Introductions in Seven Sentences, Groothuis uses a single sentence representing each of several world religions as a way to open readers to their depth and complexity.
---
Dr. J.D. Kim
Assistant Director, DMin Korean Studies Program; Adjunct Professor of Theology
From Walking to Wheeling: How God Reconstructed One Man's Dreams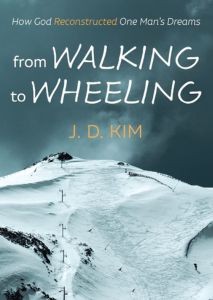 In this memoir, Dr. Kim details his search for healing from God after a snowboarding accident permanently altered his hopes and dreams. Dr. Kim provides glimpses into his prodigal-son past, offers an unvarnished account of living with a spinal cord injury, and shares the redemptive story that unfolded as his brokenness.
---
Dr. Dieumeme Noëlliste
Professor of Theological Ethics; Vernon Grounds Chair of Pastoral Ministry and Social Ethics

Authentic Engagement: The Role of the Church in Social Transformation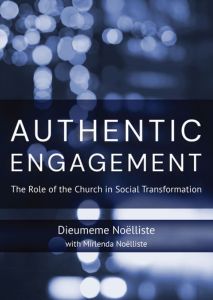 Dr. Dieumeme and Mirlenda Noëlliste remind us that the Church was never meant to content itself with faith in the hereafter. Arguing that the Church has a mandate to see the world transformed, they suggest a model of engagement that would empower believers to act as agents of transformation, while remaining deeply rooted in their calling as ambassadors of a heavenly kingdom.
---
Dr. Don Payne (Contributor)
Vice President of Academic Affairs; Academic Dean; Professor of Theology
Divine Suffering: Theology, History, and Church Mission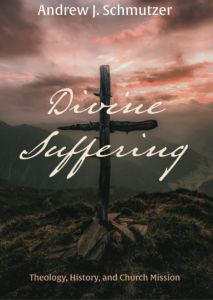 In addition to covering topics like the suffering of the Father in the Son and God's cruciform vulnerability, this book explores how divine suffering animates the Christian gospel and resonates in the ongoing persecution of believers. Both scholars and seekers will find ample opportunity for theological challenge, biblical insight, and missional hope.
---
Dr. Halee Scott
Director of the Young Adult Initiative
Not a Hopeless Case: 6 Vital Questions from Young Adults for a Church in Crisis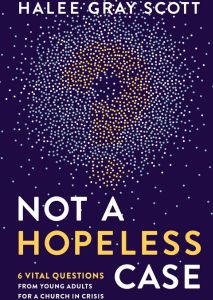 This book tells the story of the questions of young adults about faith and spirituality and the questions of pastors who seek to find them.
---
Dr. Angie Ward
Director of the Doctor of Ministry Program, Associate Professor of Leadership and Ministry
Uncharted Leadership: 20 Case Studies to Help Ministry Leaders Adapt to Uncertainty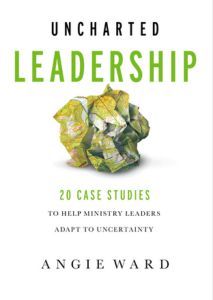 Real life ministry is complicated. Dr. Angie Ward brings the classroom to the reader, using thought-provoking questions, commentary, and recommended resources to expand the leader's empathy, understanding, awareness, and skill, helping leaders move beyond simple answers to deep individual and organizational understanding and transformation.
---
Dr. Angie Ward (Editor)
Dr. David Hionides (Contributor)
Director of Institutional Research and Educational Systems
The Least of These: Practicing a Faith without Margins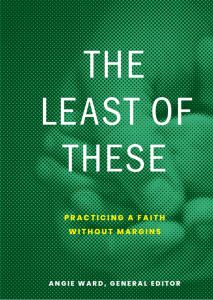 What is our responsibility to alleviate human suffering this side of eternity? Our response to the least of these, Jesus tells us, impacts not only those in need but also our own hearts and potentially even our salvation. This third book in the Kingdom Conversations series brings together a collection of respected Christian thought leaders to provide a multifaceted look at the body of Christ's relationship and responsibility to the marginalized of our society.