Denver Seminary Names New Faculty in Counseling and Chaplaincy
Denver Seminary and its Counseling Division welcomed Dr. Krystal Clemons and Dr. Loretta Sanchez as assistant professors of Counseling. Dr. Eva Bleeker was named assistant professor of Chaplaincy and Pastoral Care.
"It is a pleasure to welcome Drs. Clemons and Sanchez to Denver Seminary and to include Dr. Eva Bleeker in our growing faculty," said Dr. Don Payne, VP of Academic Affairs and academic dean. "Each of these faculty members brings a unique perspective to their roles, and I'm honored that they have chosen to share their expertise and knowledge with the students at Denver Seminary."
---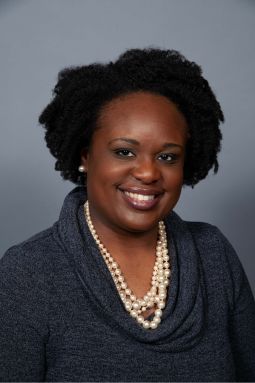 Dr. Krystal Clemons holds a PhD in Counselor Education and a master's degree in School Counseling from Old Dominion University, and a bachelor's degree in psychology from the University of Virginia.
Clemons has served as a lecturer at the University of Virginia and as an assistant professor at Liberty University. In addition, she is a National Certified Counselor and National Certified School Counselor. She holds several certifications from the American School Counseling Association including Anxiety and Stress Management Specialist. In 2021, Clemons was recognized by the ASCA as a Black school counseling professional who has made significant contributions to the field.
---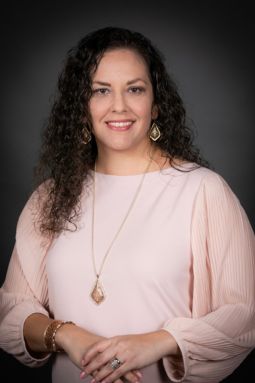 Dr. Loretta Sanchez holds a PhD in Counselor Education from the University of the Cumberlands and a Master of Education in Educational Psychology from the University of Texas-Pan American.
Sanchez is a National Certified Counselor, a Licensed Professional Counselor, and a Registered Play Therapist, and is certified in Eye Movement Desensitization and Reprocessing. She was a 2021 National Board for Certified Counselors Minority Fellowship recipient, and is a member of the American Counseling Association, the Association for Play Therapy, and the American School Counselor's Association.
---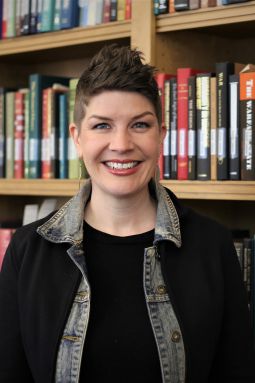 Dr. Eva Bleeker holds a Doctor of Education from Baylor University, a master's degree in Narrative Medicine from Columbia University, and master's degrees in Christian Education and Media and Communication from Dallas Theological Seminary. Prior to joining as assistant professor, Bleeker was a faculty fellow and Clinical Pastoral Education consultant at Denver Seminary, hospital chaplain at Sentara Northern Virginia Medical Center and Baylor University Medical Center, and assistant to the Chaplain at Dallas Theological Seminary.
Bleeker is a National Certified Counselor and member of the American Counseling Association, the National Career Development Association, and the Association for Counselor Education and Supervision. She is a master trainer and mental health facilitator with the National Board for Certified Counselors.
---
For more information contact Andrea Weyand, senior director of Communications.
###
About Denver Seminary – Denver Seminary is a non-denominational graduate school of theology located in Littleton, Colo. The Seminary's mission is to prepare men and women to engage the needs of the world with the redemptive power of the gospel and the life-changing truth of Scripture. Denver Seminary offers residential, fully online, and hybrid degree programs, and has an extension campus in Washington DC.

Denver Seminary's faith-based, CACREP-accredited counseling curriculum trains clinically competent mental health practitioners in clinical mental health and school counseling. Denver Seminary's master of divinity with a chaplaincy concentration provides the broad-based biblical, theological, and pastoral training needed for a vocation in chaplaincy.