Faculty Publications Fall 2022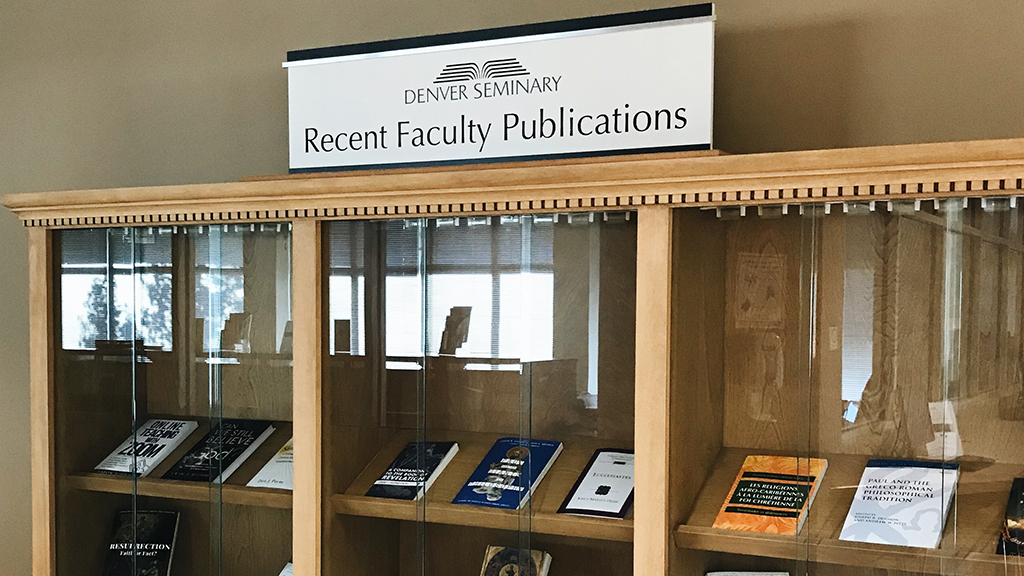 Below are recent publications from some of Denver Seminary's faculty members.
---
Craig Blomberg, PhD
Professor Emeritus of New Testament
Darlene Seal, PhD
Assistant Professor of New Testament
From Pentecost to Patmos: An Introduction to Acts through Revelation, 2nd Edition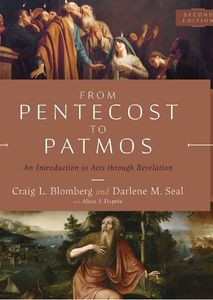 In this introductory New Testament textbook which pairs depth of scholarship with contemporary application, Drs. Craig Blomberg and Darlene Seal provide the context and clarity readers need to better understand Acts through Revelation. This second edition includes expanded footnotes, a lengthier, up-to-date introduction to Paul, and review questions, maps, and diagrams which enhance the scholarship and make the resource truly user-friendly.
---
Douglas Groothuis, PhD
Professor of Philosophy

Christian Apologetics: A Comprehensive Case for Biblical Faith, 2nd Edition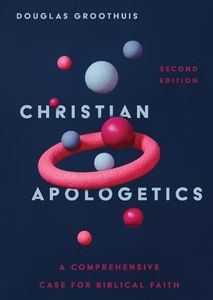 In this book, Dr. Douglas Groothuis makes a clear and rigorous case for Christian theism. Demonstrating how apologetics must be both rational and winsome, he addresses the most common questions and objections people raise regarding Christianity. The second edition of this book has been updated throughout to address current issues and sources.
---
Aaron Johnson
Associate Dean of Educational Technology

Mystery in Rocky Mountain National Park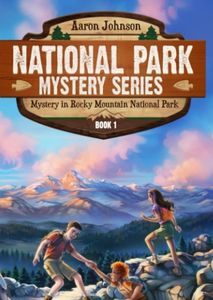 This first book in Aaron Johnson's National Parks Mystery series takes young readers on a fast-paced adventure set in the heart of the Rocky Mountains of Colorado.
---
David Mathewson, PhD
Associate Professor of New Testament

Uncovering the Treasures of the Apocalypse
This book offers, explains, and illustrates five of the most crucial keys for unlocking the message of the apocalypse, leading the reader to take Revelation seriously as a message first addressed to seven historical churches in the first century before reading it as the Word of God for today.
---
David Mathewson, PhD
Associate Professor of New Testament

Voice and Mood: A Linguistic Approach (Essentials of Biblical Greek Grammar)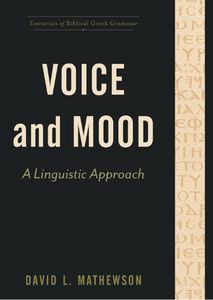 Drawing on his years of teaching experience, Dr. David Mathewson examines two features of the Greek verb, voice and mood, in light of modern linguistics and offers fresh insights. The book is illustrated with examples from the Greek New Testament, making it an ideal textbook for the intermediate Greek classroom. This is the first volume in a new series on Greek grammar.
---
Angie Ward, PhD
DMin Program Assistant Director (Editor)
Ryan Tafilowski, PhD
Assistant Professor of Theology (Contributor)

Kingdom and Country: Following Jesus in the Land That You Love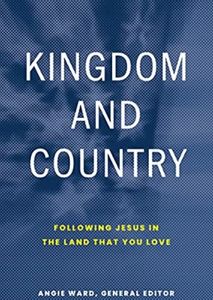 Through this collection, leading Christian thinkers and practitioners take a holistic approach to considering the questions of patriotism, nationalism, and where our ultimate loyalties must lie.
---
Angie Ward, PhD
DMin Program Assistant Director (Editor)
Dr. Marshall Shelley, PhD
Director of the Doctor of Ministry Program (Contributor)

When the Universe Cracks: Living as God's People in Times of Crisis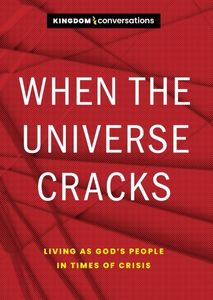 When the Universe Cracks is a sweeping, multifaceted look at the role of crisis in the life of faith from an esteemed gathering of pastors, faith leaders, and experts. You'll find honest and realistic reflections to help you navigate a present trouble or anticipate changes.
---
Dr. Mark Young
Denver Seminary President
The Hope of the Gospel: Theological Education and the Next Evangelicalism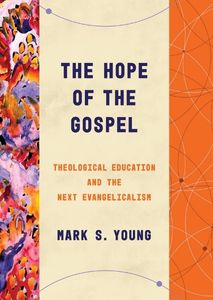 Evangelicalism in the United States is fracturing along social, political, and ethical fault lines, to the extent that the very meaning of "evangelicalism" is in dispute. Dr. Mark Young believes that if these leaders of tomorrow are instilled with true gospel values, they will go on to form churches and missional organizations that offer a credible and compelling Christlike witness for the sake of the world. This book takes readers through the history of evangelicalism and back to the present to make the case for how this can happen through a renewed vision of theological education.