Nuestra facultad es un grupo representativo del mundo hispano, desde los Estados Unidos y México a Guatemala y España. La diversidad lingüística, teológica, y de experiencias culturales contribuye para dar profundidad y perspectiva a cada clase de IDEAL.
Wilmer B. Ramírez, ThM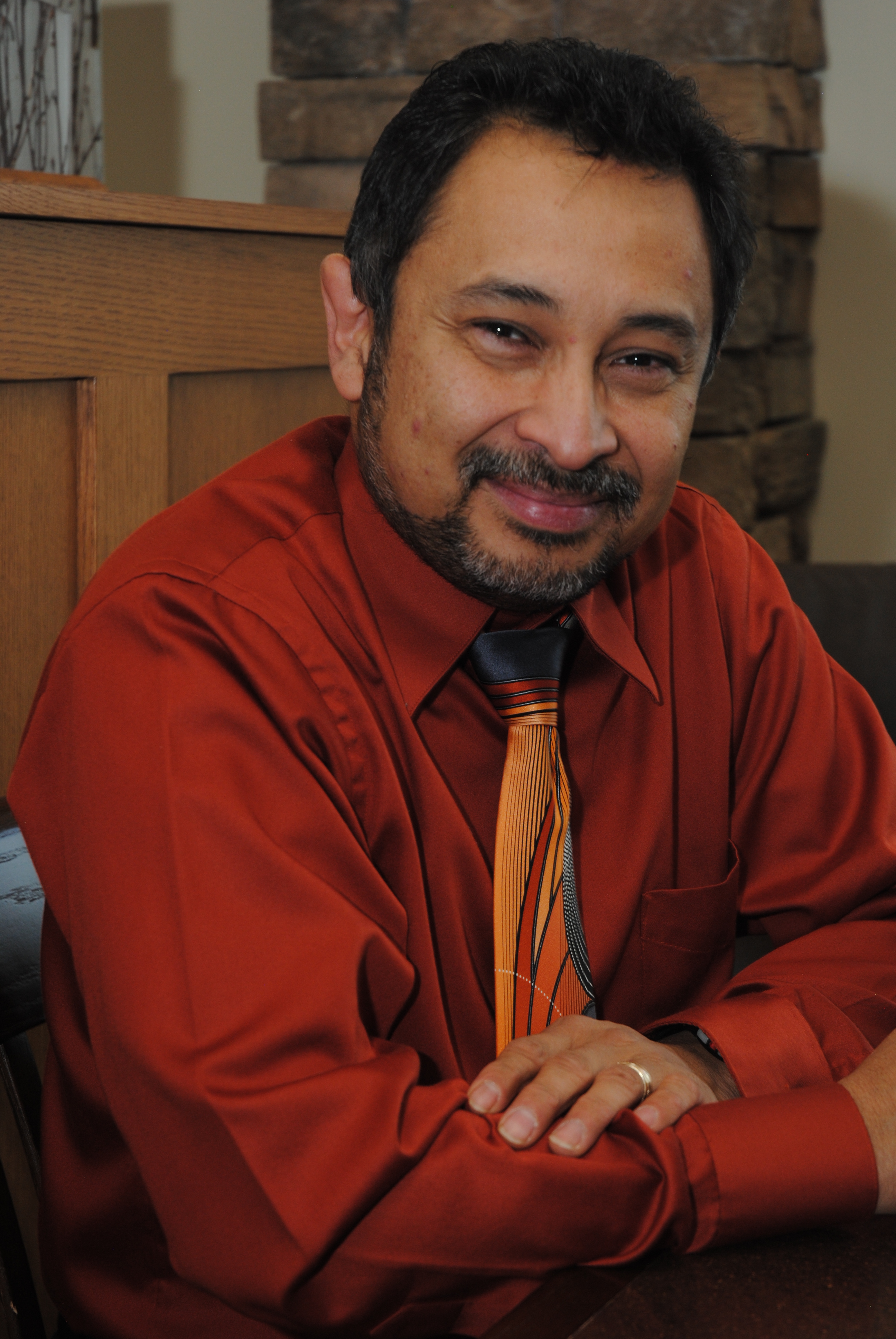 Wilmer Ramírez es Director de las Iniciativas Hispanas del Seminario de Denver. Antes de venir al Seminario de Denver, era Fundador y Director del Ministerio Edificar (2003) en Guatemala y del Centro de Desarrollo de Liderazgo Cristiano en Boston (2006-2008). Ha enseñado al Seminario Bíblico Teológico Neopentecostal Panamericano (1996-2001) así como también en el Seminario Teológico Centroamericano (1995-presente). Su experiencia como pastor en Guatemala (1994-2001) también ilumina su enseñanza y liderazgo en IDEAL. En 2008 fundó el programa radial Sentido Contrario con su esposa, Vioneth. Recibió su Lic. en Teología, su MA en Teología, y su ThM de SETECA.
Scott Moore, MA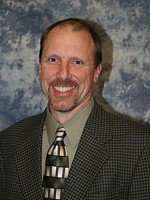 Scott Moore es estudiante doctoral del Nuevo Testamento en Iliff School of Theology en Denver. Ha enseñado a IDEAL desde 2005 y era Profesor Visitante del Nuevo Testamento en SETECA en el 2008. Antes de venir al Seminario de Denver, era Director Asociado del Ministerio Casa de Luz para Willow Creek Community Church en Illinois. Además tiene experiencia facilitando equipos misioneros a corto plazo en Latinoamérica. Adicionalmente, Scott Moore es conferencista en temas como "El Contexto Judío de Santiago" o "Desarrollando Voluntarios." Obtuvo su BA en Educación Cristiana de Wheaton College y su MA en Estudios Bíblicos (Nuevo Testamento) del Seminario de Denver.
Vioneth C. Villatoro-Ramírez, MA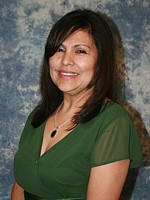 Vioneth Villatoro-Ramírez es maestra del Instituto IDEAL y fundadora de Oasis, un programa auspiciado por las Iniciativas Hispanas del Seminario de Denver que provee capacitación ministerial para líderes femeniles en la comunidad hispana. Tiene experiencia enseñando cursos ministeriales en SETECA (1995-2005) y en la Escuela de Liderazgo de la Iglesia Nazaret en Guatemala. Fundó y produjo el programa radial "Mujeres de Valor" para Radio Cultural TGN en Guatemala. Además, es co-presentadora del programa radial Sentido Contrario con su esposo, Wilmer. Vioneth recibió su Lic. en Teología y MA en Ministerio de SETECA.
Victor García, MA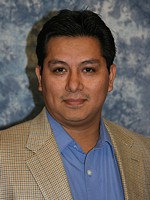 Victor García es Terapeuta Familia y de Niños en Aurora Mental Health Center y fue Pastor. Antes de trabajar como consejero y terapeuta, fue Pastor de la Iglesia Bautista Nueva Esperanza en Brighton, CO y la Iglesia Bautista Vida Abundante en Denver (1996-2006) y Pastor Interino de Iglesia Bautista Betanía en Chicago (1997-1999). Victor recibió su Lic. en Teología del Seminario Teológico Centroamericano en Guatemala y su Maestría de Consejería del Seminario de Denver.
José Garrigó, MDiv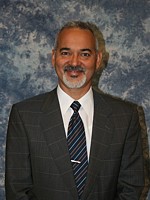 José Garrigó es Director Nacional de Alpha para Latinos. Antes de venir a Denver en el 2008, era el director del programa "Enseñando Inglés como segundo idioma" en la secundaria John Talabot en Barcelona, España. José ha enseñado clases de inglés, español, y educación bilingüe en ambos Denver y Fort Worth, Texas por más de 15 años. Recibió un Licenciatura en Humanidades de Toccoa Falls College, un MS en Ciencias de la Educación: Pedagogía Bilingüe y Bicultural de Saint John's University (Queens, Nueva York), y un MDiv del Seminario de Denver.
Alex del Cid, MA
Alex del Cid es pastor de Calvary Church en Longmont, Colorado, dónde sirve en un ministerio a los hispanos llamado Camino Nuevo. Aparte de servir en varios funciones en la iglesia, también ha trabajado como asesor para Geoconsult, una compañía de consultoria de geología y ingeniera en Tegucigalpa, Honduras. Alex tiene una Licenciatura en Administración de Empresas de la Universidad Autónoma de Honduras y un MA en Liderazgo del Seminario de Denver.
William Mitchell, ThM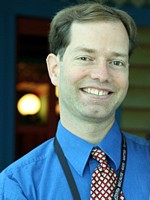 William Mitchell es Ingeniero de Producción para la Internet en Enfoque en la Familia. Antes trabajaba como Editor en línea para todo el contenido de inglés y español de Enfoque en la Familia. Cuando estaba en Guatemala, enseñó clases de Gramática Española para la Universidad del Valle. Era el Editor de The Nave, el periódico estudiantil de Harvard Divinity School, así como El Periódico de Guatemala, uno de los principales diarios en Guatemala. William tiene una Licenciatura en Literatura de La Universidad del Valle, otra Licenciatura en Teología del Seminario Presbiteriano, y un ThM deHarvard University Divinity School.
Doug Holm, MDiv
Doug Holm es Especialista de Desarrollo Teológico para la Cruzada Estudiantil para Cristo en Sudamérica y estudiante del programa doctoral de Nuevo Testamento en la University of Bristol en Inglaterra. Doug ha invertido la mayoría de su carrera con la Cruzada Estudiantil para Cristo. Por 9 años fue el Director Nacional de la Cruzada Estudiantil para Cristo en Chile. Además, desarrolló los ministerios universitarios en Colorado así como también en Costa Rica y Rusia. Recibió su Lic. en la Ingeniería en Computación de Oregon State University y su Maestría en Divinidades deDenver Seminary.
Carlos Astorga, ThM

Carlos AstorgaCarlos ha ministrado como maestro de la Biblia, Historia de la Iglesia y Teología en los Estados Unidos, México, Centroamérica, y España. Obtuvo una Licenciatura en Ciencias Computacionales de la Facultad de Físico-Matemáticas de la Universidad Autónoma de Nuevo León en Monterrey, México. En el 2000, se mudó a Dallas para estudiar una maestría en Teología Histórica del Seminario Teológico de Dallas. Fue ordenado como ministro del evangelio en el 2006 en la Iglesia Stonebriar en Frisco, Texas donde sirvió como pastor asociado del ministerio hispano desde el 2004 hasta el 2009. Actualmente trabaja como escritor para Sacra Script, un ministerio que produce materiales de estudio bíblico.