Contact
Wilmer Ramirez, PhD
Associate Dean, Diversity and Programming with Ethnic Communities; Director of Hispanic Initiatives
Conoce a Nuestra Facultad
Nuestra facultad es un grupo representativo del mundo hispano, desde los Estados Unidos y México a Guatemala y España. La diversidad lingüística, teológica, y de experiencias culturales contribuye para dar profundidad y perspectiva a cada clase de IDEAL.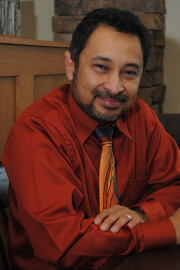 Wilmer B. Ramírez, ThM
---
Wilmer Ramírez es Decano Asociado para la Programación con Comunidades Étnicas y director de las Iniciativas Hispanas del Seminario de Denver. Antes de venir al Seminario de Denver, fundó y dirigió el Ministerio Edificar (2003) en Guatemala y del Centro de Desarrollo de Liderazgo Cristiano en Boston (2006-2008). Ha enseñado al Seminario Bíblico Teológico Neopentecostal Panamericano (1996-2001) así como también en el Seminario Teológico Centroamericano (1995-presente). Su experiencia como pastor en Guatemala (1994-2001) también ilumina su enseñanza y liderazgo en las Iniciativas Hispanas. En 1993 recibió su Lic. en Teología, su MA en Teología en 1995, y su ThM de SETECA en 1997. Actualmente es candidato doctoral en el programa de PhD. en Educación de la Universidad de BIOLA.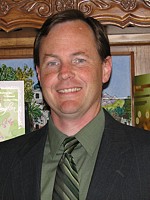 Doug Holm, MDiv
---
Doug Holm is currently the Theological Development Specialist for Campus Crusade for Christ South America and a PhD student in New Testament at the University of Bristol in England. Doug has spent most of his career with Campus Crusade for Christ. For 9 years he was the National Director of Campus Crusade for Christ Chile. He also developed campus ministries in Colorado as well as Costa Rica and Russia. He received his B.S. in Computer Engineering from Oregon State University and his Master of Divinity from Denver Seminary.
Facultad Adicional
Scott ha enseñado a IDEAL desde el 2005 y fue Profesor Visitante del Nuevo Testamento en SETECA en el 2008. Antes de venir al Seminario de Denver, era Director Asociado del Ministerio Casa de Luz para Willow Creek Community Church en Illinois.  Además, tiene experiencia facilitando equipos misioneros a corto plazo en Latinoamérica. Adicionalmente, Scott Moore es conferencista en temas como "El Contexto Judío de Santiago" o "Desarrollando Voluntarios." Obtuvo su BA en Educación Cristiana de Wheaton College y su MA en Estudios Bíblicos (Nuevo Testamento) del Seminario de Denver. Scott Moore obtuvo su PhD en Nuevo Testamento de Iliff School of Theology en Denver.
Vioneth Villatoro-Ramírez es la directora del programa de Certificación para la Mentoría Matrimonial de las Iniciativas Hispanas y profesora del Instituto IDEAL. Vioneth es co-fundadora del Ministerio Edificar y del programa radial "Mujeres de Valor" para Radio Cultural TGN en Guatemala. Además, fue co-presentadora del programa radial Sentido Contrario.  En la actualidad, Vioneth tiene su práctica privada como consejera clínica profesional ofreciendo servicios de salud mental en el área de Littleton y Longmont, Colorado. Ha sido profesora para el Seminario Teológico Centroamericano (1995 – presente). Vioneth recibió su Lic. en Teología (1993) y un MA en Ministerio (1996) del SETECA. Además, obtuvo un MA en Consejería Clínica y Salud Mental del Seminario de Denver en el 2014.
Victor García tiene experiencia como Terapeuta de Familia y de Niños en instituciones de salud mental en el área de Aurora Colorado. Además, cuenta con experiencia pastoral en varias iglesias de Metro Denver. Antes de trabajar como consejero y terapeuta, fue Pastor de la Iglesia Bautista Nueva Esperanza en Brighton, CO y la Iglesia Bautista Vida Abundante en Denver (1996-2006) y Pastor Interino de Iglesia Bautista Betania en Chicago (1997-1999). Victor recibió su Lic. en Teología del Seminario Teológico Centroamericano en Guatemala y su Maestría de Consejería del Seminario de Denver.
José Garrigó es Director Nacional de Alpha para Latinos. Antes de venir a Denver en 2008, fue Director de Enseñanza de Inglés como Segunda Lengua en John Talabot High School en Barcelona, ​​España. José ha impartido cursos en inglés, español y educación bilingüe tanto en Denver como en Fort Worth, Texas durante más de 15 años. Recibió un B.A. en Humanidades de Toccoa Falls College, una Maestría en Ciencias de la Educación: Pedagogía Bilingüe y Bicultural de la Universidad de Saint John's (Queens, NY), y un MDiv del Seminario de Denver.
Alex del Cid fue pastor de la congregación Hispana de Calvary Church en Longmont por diecisiete años. Aparte de servir en varias funciones en la iglesia, también ha trabajado como asesor para Geoconsult, una compañía de consultoría de geología e ingeniera en Tegucigalpa, Honduras. Actualmente Alex está en el proceso de plantación de una nueva iglesia Hispana en el norte de Denver. Tiene una Licenciatura en Administración de Empresas de la Universidad Autónoma de Honduras y una Maestría en Liderazgo del Seminario de Denver.
William Mitchell es Ingeniero de Producción para la página Web de Enfoque a la Familia en Colorado Springs. Antes trabajaba como Editor en línea para todo el contenido de Inglés y Español de Enfoque a la Familia. Cuando estaba en Guatemala, enseñó clases de Gramática Española para la Universidad del Valle y era el Editor de "The Nave", el periódico estudiantil de Harvard Divinity School, así como de El Periódico de Guatemala, uno de los principales diarios en esta ciudad. William tiene una Licenciatura en Literatura de La Universidad del Valle, otra Licenciatura en Teología del Seminario Presbiteriano, y un ThM de Harvard University Divinity School.
Carlos ha ministrado como maestro de Biblia, historia de la Iglesia y teología en los Estados Unidos, México, Centroamérica y España. Obtuvo el título de Licenciado en Ciencias de la Computación de la Facultad de Matemáticas de la Universidad Autónoma de Nuevo León en Monterrey, México. En 2000, se mudó a Dallas para estudiar una maestría en Teología Histórica en el Seminario Teológico de Dallas. Fue ordenado como Ministro del Evangelio en 2006 en la Iglesia Stonebriar en Frisco, Texas, donde se desempeñó como pastor asociado del Ministerio Hispano desde 2004 hasta 2009. Actualmente trabaja como escritor para Sacra Script, un ministerio que produce materiales para la estudio Bíblico.