Contact
Kathleen Mulhern, PhD
Teaching Fellow; Interim Director-Christian Formation Program
Questions?
Denver Campus Admissions
P: (303) 762-6937
Washington D.C. Campus Admissions
MDiv with a Christian Formation Concentration
Do you want to walk alongside others as they discover and respond to God's presence in their lives? Do you already do that, but want to make it official with the breadth and depth of a master of divinity degree that is as versatile as it is powerful? Within the context of the MDiv curriculum, the concentration in christian formation and spiritual direction will have you explore biblical and historical examples of spiritual direction, the wisdom of spiritual classics, and dynamics of the spiritual journey while receiving practical training in the art of spiritual guidance. This concentration will prepare you to provide spiritual leadership that will help people take the next step in their lives.
How Can I Use This Degree?
Pastoral, teaching, and leadership positions inclined toward formation, spiritual direction, and discipleship
Spiritual direction in church, parachurch, or retreat settings
Further education and training leading to teaching in university or seminary contexts
Where is the MDiv Christian Formation and Soul Care concentration offered?
Denver campus

How many credit hours is the MDiv Christian Formation and Soul Care concentration?
79 credit hours

How long does it take to complete this degree?
3 years (full-time study)
What Courses Will I Take?
See each course you will take in these programs by reviewing our Academic Catalog.
---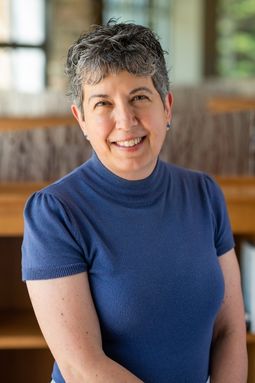 Faculty Highlight
Dr. Kathleen Mulhern is a teaching fellow and the interim director of the Christian Formation Program. She earned her BA from Wheaton College, an MA in French Literature from University of Denver, an MA in Church History from Denver Seminary, and a PhD in History from University of Colorado. She has also spent 20-plus years as a professional editor in religious publishing. In her work at the Seminary, she explores with students the ways that Church history and theology contribute to the development of a vital spiritual life.
For more information about this degree program, please contact the Admissions Office or call 303.762.6937.