Contact
Janet R. McCormack, DMin
ACPE National Faculty Certified Educator; Associate Professor and Chair of Chaplaincy and Pastoral Counseling Programs
Questions?
Denver Campus Admissions
P: (303) 762-6937
Washington D.C. Campus Admissions
MDiv with a Pastoral Care and Counseling Concentration
You need to prepare yourself for the types of ministry that will be expected of you as a pastor—it's not all sermons and preaching. Often, you'll encounter brokenness in your congregants and staff that require you to engage in the ministry of counseling. The master of divinity with a concentration in pastoral care and counseling blends well-rounded biblical, theological, and pastoral training with the tools and resources you need to competently meet the counseling demands you'll face with those in crisis.
While this concentration does not lead to the qualifications for counseling licensure, it does combine solid biblical training with psychological principles. Your internship will allow you to practice your pastoral counseling skills in off-campus settings, such as traditional churches, parachurch organizations, rescue missions, and some healthcare settings. With this education in pastoral care and counseling, you will be ready to provide comprehensive pastoral ministry to those God places in your care.
How Can I Use This Degree?
You will be prepared for all kinds of pastoral positions, including…
All pastoral church positions
Pastoral counselors
Pastors of congregational care and outreach
Marriage and family counseling pastors
Pastors within community settings
Where is the MDiv Pastoral Care and Counseling concentration offered?
Denver campus

How many credit hours is the MDiv Pastoral Care and Counseling concentration?
79 credit hours

How long does it take to complete this degree?
3 years (full-time study)
What Courses Will I Take?
See each course you will take for this program by reviewing our degree worksheet and academic catalog:
---
Counseling Faculty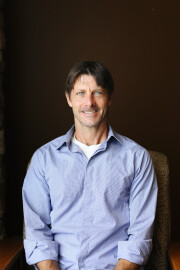 Faculty Highlight
Jeff Cook joined the faculty of Denver Seminary in 2020. He holds a PhD in Counseling from Oregon State University, an MA in Counseling in 2006 from George Fox Univeristy, an MDiv from Denver Seminary, and a BA in Social Science from the University of California, Irvine.
Jeff served for 12 years in pastoral ministry, prior to transitioning into private practice working with couples, families, and individuals, many of whom were healing from the effects of childhood trauma. He has taught at Saint Mary's College of California, the University of Wisconsin-Whitewater, and Northwest University.
He has maintained a private practice since 2006 and continues to grow as both a clinician and instructor, and served as clinical director at both the University of Wisconsin and Northwest University. Jeff has published a series of book chapters and articles in the areas of spiritual development, intersubjective systems theory, and emotion regulation.
He is married to Heidi, who shares his love for the outdoors and the life of the mind. They are blessed with four children: Aspen, Chloe, Sierra, and Kilian. He enjoys whitewater kayaking, mountain biking, rock climbing, backpacking, and coaching high school cross country and track and field.
For more information about this degree program, please contact the Admissions Office or call 303.762.6937.