Contact
Scott Wenig, PhD
Professor of Applied Theology; Haddon W. Robinson Chair of Biblical Preaching
Questions?
Denver Campus Admissions
Washington D.C. Campus Admissions
MDiv with a Theology, Justice, and Social Advocacy Concentration
The Master of Arts in Theology, Justice, and Social Advocacy* will prepare students to participate in this holistic mission by equipping them with the biblical and theological foundations of justice, practice in transformative cultural analysis, competencies in Christian advocacy and community development, and skills in non-profit leadership. Students will evaluate and engage current and emerging social issues with integrity through biblical studies, theological reflection, ethics, organizational leadership, and practical experience, while developing authentic relationships with practitioners and leaders across various disciplines and occupations.
Where is the MDiv Theology, Justice, and Social Advocacy concentration offered?
Denver campus / Fully online at the Global campus

How many credit hours is the MDiv Theology, Justice, and Social Advocacy?
79 credit hours

How long does it take to complete this degree?
3 years (full-time study)
What Courses Will I Take?
See each course you will take in these programs by reviewing our Academic Catalog.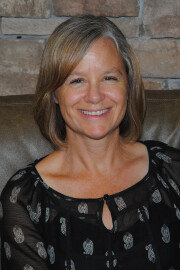 Faculty Highlight
Patty Pell received her BA from the University of Wyoming and her MA in Old Testament Biblical Studies from Denver Seminary. Her passion for justice and reconciliation has led her to spend several summers directing student groups in urban Denver and India and Kenya, as well as to teach courses in Old Testament at Bishop Balya College in Fort Portal, Uganda. She also volunteers with English language learners in the public schools, with refugee service providers and in immigration reform. She has published several books and study guides with InterVarsity Press.
---