Contact
Bradley J. Widstrom, EdD
Director of the Christian Studies Program; Chair of Pastoral Care Degree, Director of Personal Formation of Counseling Division
Questions?
Denver Campus Admissions
P: (303) 762-6937
Washington DC Campus Admissions
Master of Arts in Christian Studies
Our Master of Arts in Christian Studies degree provides flexible, practical, student-centered program grounded in the Bible and theology.
The landscape of ministry is more expansive than ever and needs leaders who are empowered spiritually, intellectually, and professionally. The MA in Christian Studies graduates will develop biblical, historical and theological literacy applicable to current ministry needs within their area of influence. The customizable coursework in this degree program prepares students for changing vocational opportunities. Graduates are prepared to envision, design, implement, and lead ministries where their personal passions, gifts, experiences, and training are fully utilized in meeting the needs of the world.
With the MA with a major in Christian studies you get the same core of biblical and theological knowledge that you find in our other programs, but with the greatest number of open elective credit hours of any major we offer. That flexibility means you can sample a variety of subjects—Old and New Testament studies, church history, systematic theology, and philosophy of religion, as well as leadership and evangelism courses—or focus in on just one or two fields of study. In your capstone experience, you will build on your coursework with either a major ministry research project or a thesis.
How Can I Use This Degree?
Hold pastoral positions in a variety of contexts
Enrich preaching, teaching, and other forms of Christian ministry
Minister in evangelism and apologetics-focused parachurch organizations, especially those requiring ordination
Pursue doctoral study leading to advanced research and teaching
The MA in Christian Studies provides students with career opportunities in pastoral roles of all types and in all contexts, and biblical, theological, and practical equipping for roles as lay leaders in the church. Graduates of the MA CS degree program have gone on to work as Commissioned US Army Chaplains, lead pastors, Spiritual Director and Transformational Coaches, hospital chaplains, and many more.
Where is the Master of Arts (Christian Studies) offered?
Denver campus / Fully online at the Global campus

How many credit hours is the Master of Arts (Christian Studies)?
51 credit hours

How long does it take to complete this degree?
2 years (full-time study)
What Courses Will I Take?
See each course you will take in these programs by reviewing our degree worksheet and academic catalog:
Degree Worksheet | Academic Catalog
What are the Program Requirements?
Bachelor's degree from a regionally accredited undergraduate institution
Cumulative undergraduate GPA of at least 2.5
Completion of the application for admission and all required application documents
---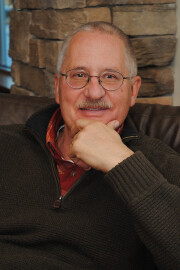 Faculty Highlight
Dr. Bradley J. Widstrom joined the faculty of Denver Seminary in 1999. He directs the Counseling Division Personal Formation Program and the Christian Studies degree and teaches courses on Christian education, teaching, and pastoral practice.
---
Next Steps