Contact
David L. Mathewson, PhD
Associate Professor of New Testament
Questions?
Denver Campus Admissions
P: (303) 762-6937
Washington D.C. Campus Admissions
Master of Arts in New Testament
Do you feel called to a ministry of scholarship and teaching? The master of arts with a major in New Testament provides you with the necessary competence in the Greek Language of the New Testament and an introduction to biblical Hebrew, hermeneutics, exegesis, history, culture, theology, critical research, and global readings. Collectively, this enables you to confidently teach and write in a variety of church and adult education contexts. If you are interested in a PhD program, or other advanced studies, the MA (New Testament) degree is excellent preparation for that.
How Can I Use This Degree?
Prepare for a PhD in New Testament Studies
Develop Bible education curricula for Christian education settings
Serve as a speaker
Provide biblical teaching in para-church, campus ministries, and adult education contexts
Author grammars and other Bible helps for scholars
Gain a deeper understanding of biblical languages and biblical texts
Where is the Master of Arts (New Testament) offered?
Denver campus / Fully online at the Global campus

How many credit hours is the Master of Arts (New Testament)?
51 credit hours

How long does it take to complete this degree?
2 years (full-time study)
What Courses Will I Take for this Graduate Degree?
See each course you will take in these programs by reviewing our degree worksheet and academic catalog:
Degree Worksheet | Academic Catalog
What are the Program Requirements?
Bachelor's degree from a regionally accredited undergraduate institution
Cumulative undergraduate GPA of at least 3.0
Completion of the application for admission and all required application documents
For more information about this degree program, please contact the Admissions Office or call 303.762.6937.
---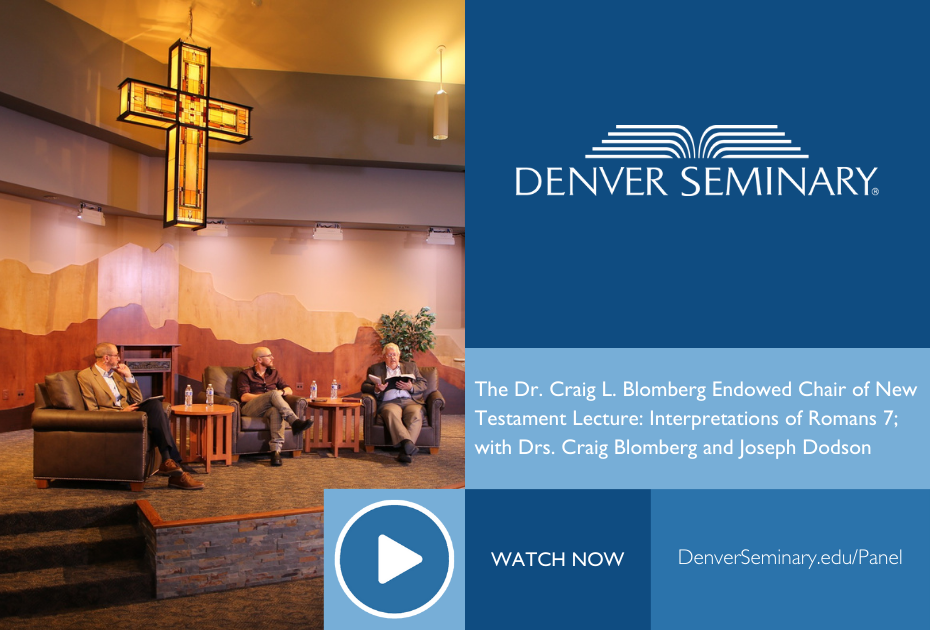 ---
Next Steps