Contact
Bradley J. Widstrom, EdD
Director of the Christian Studies Program; Chair of Pastoral Care Degree, Director of Personal Formation of Counseling Division
Questions?
Denver Campus Admissions
P: (303) 762-6937
Washington DC Campus Admissions
Master of Arts in Pastoral Care
The Master of Arts in Pastoral Care provides high quality training in counseling with the well-rounded biblical and theological foundations. This degree is designed to prepare students to be capable counselors who are able to integrate their Christian faith with competent pastoral care and counseling abilities. Students find themselves employed in numerous church, parachurch, and ministry positions where pastoral care and counseling skills are utilized. For some faith groups, this degree may suffice for ordination.
Collectively, this degree prepares you to offer wise, biblically-informed guidance and counsel in settings other than licensed, professional therapy. If God is moving you toward a non-licensed counseling ministry, then the MA in Pastoral Care is right program of study for you.

Note: This is a non-licensure program. It will not qualify a student for licensure by the state of Colorado. If you are interested in professional counseling with licensure, please refer to the Master of Arts in Counseling licensure degrees.
This program is available on the Denver campus.
How Can I Use This Advanced Degree?
Provide crisis counseling in both Christian ministry-based and secular environments that do not require licensure
Counseling in church and other parachurch settings that do not require licensure
Ministering in Christian and secular humanitarian/social action programs
International ministry settings
Where is the Master of Arts in Pastoral Care offered?
Denver campus / Fully online at the Global campus

How many credit hours is the Master of Arts in Pastoral Care?
50 credit hours

How long does it take to complete this degree?
2 years (full-time study)
What Courses Will I Take?
See each course you will take in these programs by reviewing our degree worksheet and academic catalog:
Degree Worksheet | Academic Catalog
---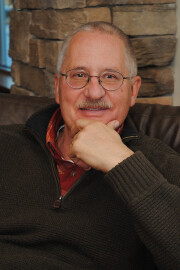 Faculty Highlight
Dr. Bradley J. Widstrom, is the director of the Christian Studies Program, chair of the Pastoral Care degree, and director of Personal Formation of the Counseling Division. He teaches courses on Christian education, teaching, and pastoral practice.
For more information about this degree program and admission requirements, please contact the Admissions Office or call 303.762.6937.
Next Steps