Spring 2018: The Cross by Christos Collective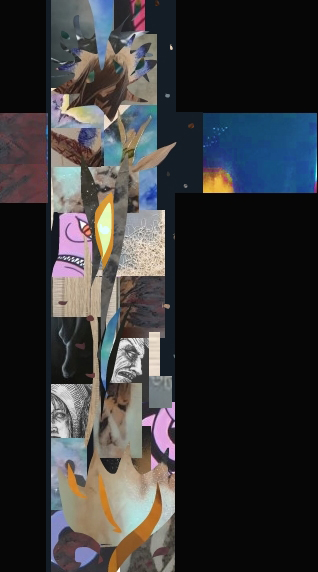 What Jesus did for us on the cross is the single most important event in human history. It is the foundation of our faith. The symbol of the cross has become the most recognizable and disturbing symbol on earth. With this exhibition, the goal of Christos Collective is to behold and to help others to fix their eyes upon the magnitiude of Christ's crucifixion and resurrection. May our hearts not follow anything that would distract from the simplicity and power of Christ's cross.
Details
What: Art Show - The Cross, by Christos Collective
Exhibition Dates: January 22, 2018 - May 14, 2018
Opening Reception: February 12, 2018, 4:30 pm - 6:30 pm
Seminary Chapel: March 19, 2018, 11:00 am - 12:00 pm
Interactive Art Event: March 19, 2018, 12:00 pm - 1:00 pm
Previous Exhibitions
Fall 2018: Jake Weidmann
Jake Weidmann is a professional artist and certified Master Penman in Denver, CO. The youngest in history among twelve existing Masters today, Weidmann received his Master Penman certificate through the International Association of Master Penman, Engrossers and Teachers of Handwriting (IAMPETH) in July of 2011. He works across numerous mediums in art and calligraphy and is most well known for his use of traditional calligraphic flourishing and hand lettering in the context of his fine art. For more information, please see here.
Spring 2017: Inside the Diving Bell
Anne Emmons, Tim Timmerman, and Kiki McGrath
Inside the Diving Bell is a series of collaborative paintings by Anne Emmons, Tim Timmerman and Kiki McGrath. The title alludes to an image poet Christian Wiman used to describe the creative process, a metaphor for protection while descending to unknown depths to form a work of art. Our practice required a spiritual descent as well, with faith in each other as artists and fellow sojourners seeking God. For more, see here.
Photo Galleries
Previous gallery exhibitions have included "Choice, Chance, Trust" and "Creation Care: Water." Photos of this exhibit are available here.
For photos of the Spring 2015 Artists' Reception, click here.