The Denver Seminary Soul Care Initiative (SCI) exists to extend Jesus' invitation, "Come to me all you who are weary and burdened, and I will give you rest," to the pastors and faith leaders of the Front Range. SCI serves as an avenue for personal spiritual renewal to help sustain local pastoral leaders in the midst of demanding daily life and ministry.
---
---
The premier program of the SCI is the Praxis, a nine-month cohort of senior pastoral leaders hungry for a deeper, more integrated experience of life with God. Through intentional soul care, the cultivation of spiritual rhythms, and true physical rest, the Praxis empowers these leaders to sustainably shepherd their circles of influence—including their families, staff, and congregations—and flourish in their calling.
From September through May, the Praxis cohort gathers monthly for a retreat together. Retreats offer holistic nurturing, combining rest, silence, solitude, contemplation, community, teaching, and delicious meals. Participants additionally experience an hour of individual spiritual direction monthly throughout the process with a trained Christian spiritual director as well as personal, daily prayer practices.
The Praxis provides pastors with supportive guides, grounding spiritual practices, and authentic connection with peers as they seek physical rest, renewal of calling, and new ways to sustainably serve their congregations.
100% of past participants recommend the Praxis to fellow pastors and faith leaders, saying:
"The Praxis the is the single most important experience you could invest in for the long-term health of your ministry and your heart."
"This is an absolute gift for you as a leader. An opportunity to get back to the basics of your relationship with Jesus, and ultimately, lead from a place of being with God, rather than just going through the rigorous motions of leadership on your own."
The Praxis is offered free of financial charge to participants as a metaphor of God's abundant love and provision.
To be considered to join our next Praxis cohort starting in the fall of 2022, we invite you to enter into a process of discernment with our team. Click here to be notified when the discernment process begins for the next cohort.
---
Seasonal Retreats
SCI also offers seasonal retreats for Christian leaders from any denomination or position. These retreats are experiential and personal, and pastors often bring their staff team as an invitation to pause from ongoing ministry and service to rest and encounter God together. Seasonal retreats routinely sell out.
"The Lord used the space and framework you provided to refresh my soul and deepen my relationship with Him.
You all are a gift to us pastors and leaders."
"I left refreshed, rested, and guided by the Lord."
Click here to be contacted when registration opens for our next seasonal retreat.
---
Denver Seminary's Soul Care Team

Dr. Howard Baker, Founder and Faculty Liaison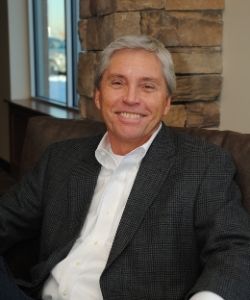 Dr. Howard Baker is Assistant Professor of Christian Formation and the Department Chair of Christian Formation at Denver Seminary. He has served Young Life in a variety of capacities and is currently on the faculty of the Soul Care Institute. He has authored Soul Keeping and The One True Thing, and contributed to The Transformation of a Man's Heart, Giving Ourselves to Prayer, and The Renovaré Life with God Bible.
Ally Ley, Director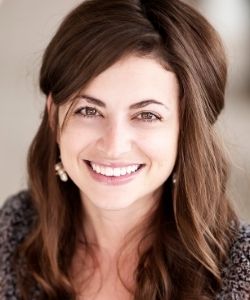 Ally leads the operations of the SCI. A graduate of Denver Seminary's Christian Formation and Soul Care Master's degree program and a trained Christian spiritual director, she delights in creating space for individuals and groups to encounter God in transformative ways. Ally specializes in spiritual direction with female Christian leaders and companioning women exploring identity, perfectionism, and integration on the journey of wholeness.
Debbie Swanson, Praxis Leadership
Debbie is passionate about accompanying people as they seek to know God more intimately and themselves more genuinely. She is a trained spiritual director and supervisor, offering spiritual direction and a retreat space through her soul care ministry, Vacare Deo. In addition, she teaches Christian Formation and Soul Care at Denver Seminary and serves as Senior Warden at Holy Trinity Anglican Church in Broomfield. She received an M.A. in Christian Formation and Soul Care from Denver Seminary, holds a certificate of Ignatian Spiritual Direction from the Lanteri Center, and training to direct retreatants through The Spiritual Exercises of St. Ignatius of Loyola.
Stephen Milburn, Praxis Leadership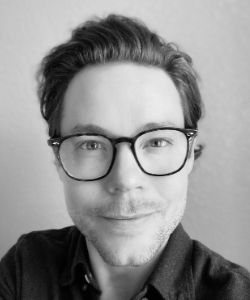 Stephen received a Master's degree from Denver Seminary in Spiritual Formation and Soul Care and is a practicing spiritual director for faith leaders throughout the country. He currently serves beside an amazing team at the Paterson Center guiding individuals and organizations to find continuity in experiences that may otherwise seem disconnected or irrelevant. Today, Stephen longs to guide others through unfamiliar territories of their spiritual life and recover the subtle intricacies that help expose the greater narrative that is lurking within.
Charlie Dodrill, Praxis Leadership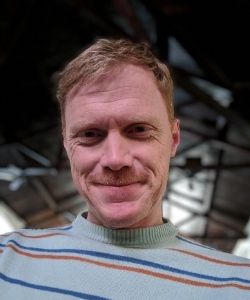 A former anchoritic (hermit) monk and current pastor of Spiritual Formation and Worship at Platt Park Church in Denver, Charlie has diverse experience across Christian practices and traditions. A trained Christian spiritual director, Charlie has a Master's degree in Christian Spiritual Formation and Soul Care from Denver Seminary. He occasionally serves as adjunct faculty at Denver Seminary teaching on the monastic tradition and currently directs Inward Journey Denver, a center for spiritual direction in the Denver area.
---
Support the Soul Care Initiative
Cultivating an authentic connection with God from which all of life flows is the greatest challenge facing senior pastoral leaders. The demands of ministry cause many leaders to lose their abiding connection with the God who invited them to serve together in the first place, leaving them increasingly exhausted and burned out as their careers continue. Executive-level leaders are longing for local mentorship, peer community, and spiritual leadership in how to live all of life with God.
Your contributions to the SCI directly support the wholeness and ongoing sustainability of pastors and faith leaders throughout the Front Range.